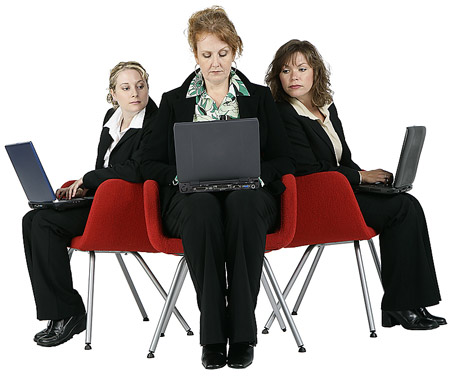 Copycatting.  Plagiarism.  Claiming material as one's own, when it's not.  It happens all the time.  The act is especially rampant in this Internet age when the copy-paste function is just a few clicks away.
I don't have kids.  Well, I take that back.  I DO have children.  They're names are:  "My Work" and "My Websites."  Yeah, it's THAT big of a deal.
So, when I see blatant copying of my hard work without a hint attribution – it feels like someone is stealing my kids.
Over the years, I've coaxed myself into (mostly) ignoring the copycat syndrome.  I reason that information is meant to be shared.  I even reason that my stuff must be pretty good if folks want to use it as their own.  I also tell myself it could be an honest mistake…an oversight of etiquette, or simply forgetting to give credit to the source of whatever material being used.
It's a good thing I calm myself into these rationalizations.  Why?  Because there's very little I can do about plagiarism.  Sure…I copyright my material.  I've even trademarked my brand.  I also clearly state proper use of my material on my policy page. But folks are still going to do whatever they do.  It's all just another lesson about control…specifically, the only control I have is the control of myself and my actions.
So what's the symbolism of a copycat?  Sadly, I wish the use of 'cat' hadn't been adopted in this 19th century American term.  Cats are astoundingly original.  They have no use for copying.
In truth, the symbolic meaning behind a copycat deals with an underlying insecurity.  It has nothing to do with having lack of originality.  Why?  Because everybody is original.  Everybody is unique.  Everybody is capable of spectacular brilliance in expression.  It's how humans are built – we're designed to create remarkable stuff.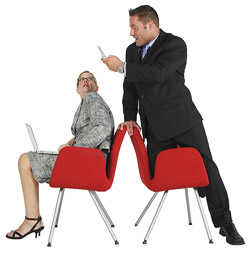 Nope – the symbolic root of the act of plagiarism is insecurity – specifically a fear of taking responsibility.  I get it.  It's tough to step out.  Tough to expose oneself.  It's not easy to break out of the drone mentality and create something wildly original.  Much easier to copy.  That way, the fault lies elsewhere.  Or…there is no consequence (good or bad) to being bold, breaking the mold, and being different than everybody else.  That's a sad mental prison to be in, and I truly feel bad for copycats.
Thankfully, there's good stuff that comes from replication.  Really good stuff.  Tons of folks use my material all over the world – and they do so by giving credit to my work.  I LOVE THAT!  I'm all about sharing the joy of symbolism.  The more sharing and spreading the word – the more people are reached – the more our world is exposed to a fascinating, healing way of living…symbolic living.  Rock on!
Am I vain to want credit for my work?  Maybe.  Perhaps one day I'll coax myself to a place of complete neutrality about copycatting….not caring one whit about it.  I've done a good job at letting it go so far.
But in the end…like having kids…I made this thing.  I created it.  Worked hard at it.  Gnashed my teeth, and rendered garments over it…for hours, days, weeks, years.  You get the idea.  This is my baby.  I can't quell my pride completely.
I'd like to think it's healthy to stake claim for producing good work.  If I didn't care so much – that would reflect in my efforts, which essentially means you'd be getting crummy stuff from me.  That's no good, wouldn't you agree?
Just thoughts.
As always, thanks for reading!
Avia