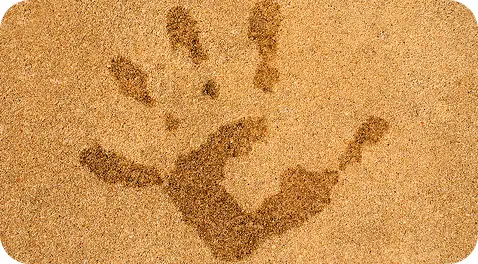 "You are not alone."
Some of us know this instinctively.  We feel the presence of supporters – as close to us as our skins, as intimate as the inhalation of air. 
Whether we call them gods, goddesses, angels, higher selves, animal guides…by whatever name – we are aware of intangible energy buoying us with assurance and support.
However, others of us feel a ring of isolation, preventing us from feeling that consistent presence of energetic support.  Some of us incorporate techniques, rituals or healing habits in order to gain etheric unity for the purpose of becoming saturated by the varied presences of the divine. 
I was philosophizing on this with a friend of mine.  We discussed varying reasons why some people – even if they're locked in a box on some remote island – will tell you they are never alone.  Why can some people feel the presence of supportive energy no matter how removed they may be from everything?  Conversly,  why do other people feel completely remote, and unable to grasp the presence of divine help, healing and guidance within their midst?
Those who find themselves feeling hermetically sealed in a vacuum of solitary confinement may wonder what the trick is to ripping off the lid and encountering divine accompaniment.  How to feel the buoying presence of profound support on a daily (or even moment-to-moment) basis?
Pulling ourselves from the attic of our minds helps.  Walk "downstairs" into the body. 
That means making connections with movement, breathing, heartbeat.  It means listening to our own blood as if it were an exotic music.  And if it is music, then we must acknowledge a composer, a conductor and a collaborative orchestra rendering that specialized music from within. 
Each cell within the body represents an individual life.  We forget the billions of individual consciousness's residing within ourselves because they function so elegantly as a whole. 
To be sure, the body is a multiverse and tapping into that diversity of consciousness is a vital step to feeling less of a stranger in a strange land.  
One of the most (deceptively) simple ways I've found to dissuade the mind of its separation is to draw attention to the wilderness within the body. 
Try it some time.  If you're feeling that ring of isolation squeezing the joy from you, and you're seeking divine connection and communion – try a dreamtime ride within the subway system of your arteries.  Listen to your aortic tympani.  Start a discussion with your intestinal bacteria (don't laugh! They can be stimulating conversationalists!).
My point is this:  Indeed, we are inseparable from all manner of divine energy whose presence and purpose is to accompany each of us on our life-journey.  Being alone is an impossibility. 
Nevertheless, some of us feel the austerity of seclusion more often than divine companionship.  So, if that's the case with you, I'm suggesting a move out of the mind and into the body.  It's an effective first step to becoming intimate with the reality of inclusion and consistent support.