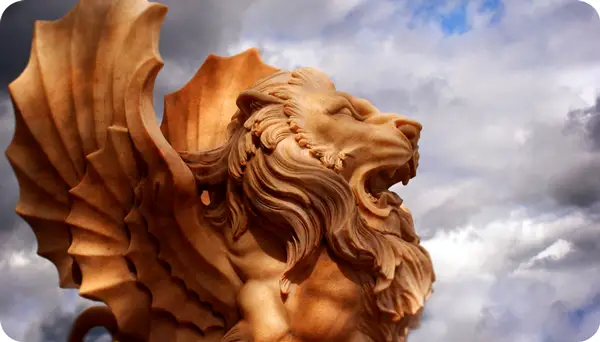 What does it mean when we dream of animals?  There are several explanations like:
Getting more connected with nature
Being in touch with our primal side
Adapting to environment
Following our instincts
Animals in dreams also give us messages of survival.  Animals are designed for survival and when they come into our dreams I've found they are communicating ways for us to adapt and adjust ourselves.  They show us to be flexible so move out of limitation and into thriving situations.
Animals in dreams are reflections of who we are.  For example, if you are dreaming of a bear, ask yourself how that bear represents who you are.  Is there a part of you that needs to go into an intense span of rest (hibernation)?  Are you a gentle giant?  Is it time to forage for new opportunities?
It's important to take note of the condition of the animal and the habitat of dreams.  If your dream animal is healthy, shiny and brilliant – it's a very auspicious sign – a good oracle indeed.  If your animal is being chased, or looks malnourished it's a clear sign for personal evaluation.  This hearkens back to the theme of survival and your animal dream is telling you to take care of yourself.
Your dream animal habitat will help with your interpretations too.  Forests are symbolic of networks, communication and social connectivity.  Desserts are symbolic of isolation.  Water and oceans represent expanse, dreams and intuition.  Skies have similar meanings as water, but also deal with telepathic communication and mentalism.
Of course, the best way to interpret your dream is by the animal that surfaces in your sleeping hours.  Certain animals will have specific messages.  Here is a loose guideline for what these dream meanings could present:
I hope you have enjoyed these suggestions on what it means to when we are dreaming of animals.  Check out the links below for more information related to this topic.
Lizard and Amphibious Animal Meanings
Dreaming of Animals (a list of animal meanings in dreams)