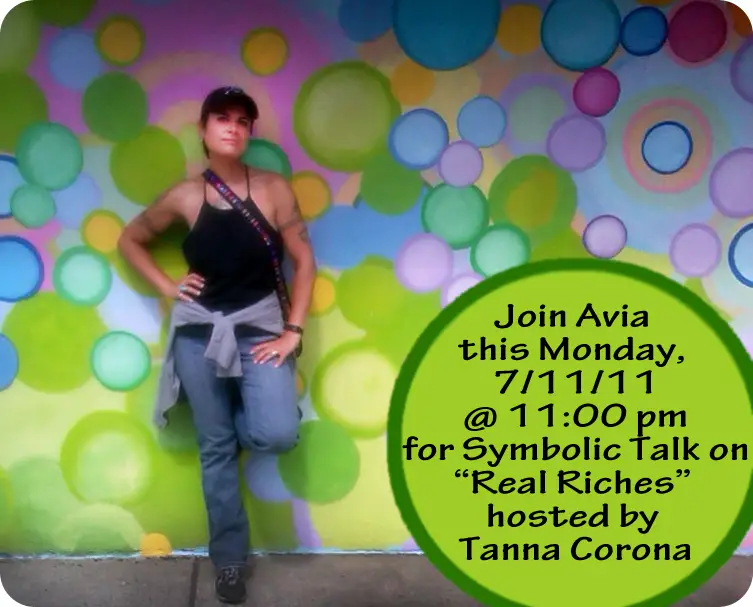 Tanna Corona is the brilliance behind "Real Riches," a popular Blog Talk Radio show she hosts every week.
Tanna's show features superior gems of insight for demonstrating abundance, prosperity and love in all areas of life.
I've had such a great time talking about symbolic portents with Tanna, and that conversation will continue on her talk show this Monday, 7/11/11 at 11:00 pm.
Come join us for a chat about living a symbolic life – it's going to be a groovy show!
Thanks goes to Tanna for allowing me to be a guest on the show!
I'm jazzed about connecting with you all ethers this Monday! 🙂
(click this photo or any of the links in this post to listen in!)