Tags: Animal Totems | Native American | Horse Symbolism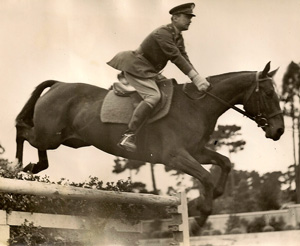 For me, the symbolic meaning of horses is compelling because it points out the value of partnering with our animal kin for guidance, wisdom and growth.
That admiration was confirmed last week after spending hours with my dad going over his lineage.  Simply put, we're horse people.
Generation after generation the hands of my bloodline have held firm on horse reins (and mane hair before the advent of the bit).
What's this got to do with you, who are seeking relationships between symbolic meaning and your personal life path?
Plenty, because horses, more than most creatures, exhibit a brand of stoic patience for humans and a willingness to help us in our pursuit of freedom.
Over the years, horses have stood by our sides, helped us in our plights, facilitated our goals, and offered us a kind of mobility we would have otherwise never known without their graceful countenance.
Native Americans  knew this. 
Sky Dog was the name given to horses by Plains tribes because prior to the mid 1600s (when visiting Spaniards accidentally let loose a few horses which eventually fell into the savvy hands of  Northern American native folk) dogs served as helpers in daily work.  They helped carry heavy loads by means of the travois, and facilitated an intensely nomadic way of life. 
Horses effortlessly usurped these roles from the dogs, and much more.  They afforded Native people freedom and opportunities as vast as the sky. 
When Sky Dogs came on the scene, they shifted the entire paradigm for the Native way of life. 
Most notably, horses showed a willingness to accept mankind's dependence upon them. 
For centuries, mankind has asked for their strength, and horses have nobly and generously provided. 
With that in mind, I invite you to ask yourself: "Who are my Sky Dogs?" 
By this I mean:
Which animals communicate with you?
What animals share and carry your burdens?
What animals offer you mobility and facilitate your highest freedom?
What kind of gratitude and acknowledgement do you extend to these animal helpers?
 
If you happen to be "horse people" too, you might enjoy my page on the symbolic meaning of horses here. 
You may also find my page on Knowing and Communicating with Your Animal Totem  intriguing.