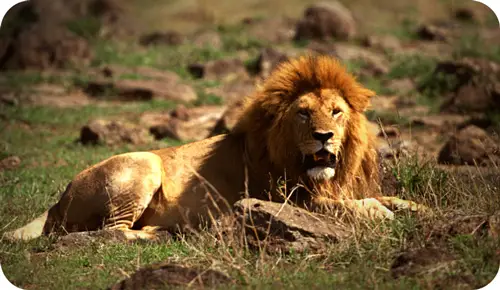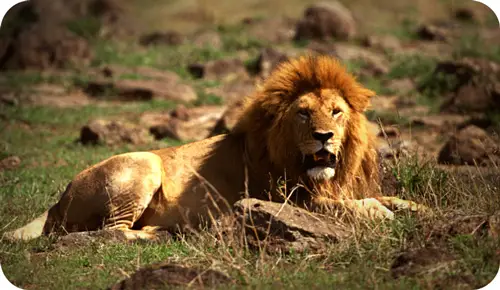 Known as regal beasts, it's comes to no surprise that symbolic meaning of lions deals with:
Nobility
Determination
Intensity
Courage
Conquest
Pride
Protection
Authority
However, many are unfamiliar with the symbolic meaning of lions dealing with resurrection and conversion.  This meaning comes from the observation of newborn lion pups.  Newborn lions were once believed to be born dead, and only came alive when the father passed its breath upon the pup.  This was symbolic in Christian tradition as the father lion represented the Christ and his essence (breath) flowing into the children of the earth awakened their spirits to the light of God.
As an alchemy symbol, the lion takes on many representations.  In alchemical texts, a red colored lion indicates sulphur which represents the multiplicity of human nature and the eternal aspiration to reach enlightenment.  When illustrated in green, the alchemical lion indicates matter that which is the basic starting point of transformation.
African aboriginal legends state that the lion never closes its eyes when it sleeps.  This provides symbolism of cunning, strategy, intelligence, protection and wariness.
When the lion appears to us in dreams, it is often a sign that we have a need to place ourselves in a more prominent position.  Often the lion comes in our dreams when we are not being respected in our lives, and we need to advance ourselves in positions of respect and authority.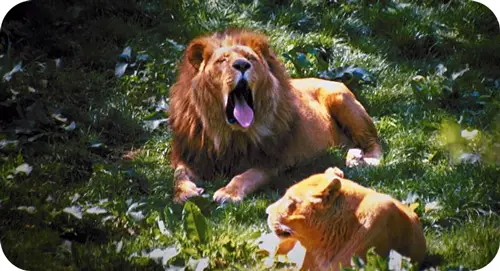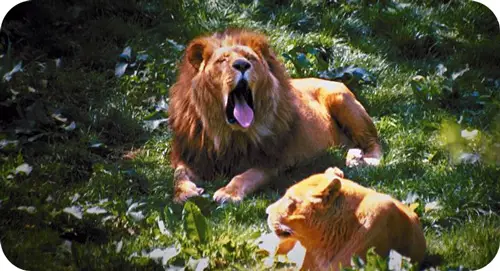 Lions can also be dream symbols telling us we need to get in touch with our passions or emotions, and we made need to tame these emotions if they are running unchecked.
In esoteric studies, the lion makes its appearance in the Tarot where it is illustrated in the Strength card of the Major Arcana.  More symbolic meaning of the lion from the Tarot perspective can be found here: Tarot Symbolism of the Lion
As an astrological symbol the lion is identified by the sun sign of Leo.  In the Leo sign we find such attributes as:
Passion
Generosity
Loyalty
Influential
Leadership
Determination
I've created an entire webpage devoted to more information on the symbolic meaning of lions here.
Don't miss this informative page on Lion Tattoo Symbolism here.