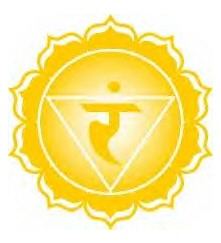 I get this question allot: "what are the symbol meanings in the center of chakras?"
The symbols are actually writing called Sanskrit.  The meaning of each Sanskrit symbol is given below according to each chakra.
From Root to Crown, the Sanskrit symbol meanings within the chakras are as follows:
Chakra                  Sanskrit Symbol Meaning 
Root                           Ambition
Sacral                         Desire
Solar Plexus                Virtue
Heart                         Compassion
Throat                        Reflection
Third Eye                    Perception
Crown                         Realization
I also direct inquiries to my Charka Symbol Meanings page as well as my  Chakra Summarypage for more information on the chakra system.