Today's Holiday Meaning – April 2nd "Carrying Away of Death"
I adore this holiday.  It's all about celebrating life, renewal and rebirth.  This is an ancient German celebration practiced by the Pagans. Now please don't let the term 'Pagan' freak you out.  That word has been so maligned by media and religious zealots; the meaning has spun into a dark place.  What is the true meaning of Pagan?  It means 'country folk.'  That's it.  Not as scary as some might have you believe.
But I digress.  Today's holiday meaning celebrates the return of warmth, and the abatement of the cold.  The celebration is called "Carrying Away of Death."  For Pagans, winter was symbolic of a time of darkness, and the return of spring meant the return of life from the grips of death.
The ritual of celebrating the Carrying Away of Death is symbolic and elegant.  The Pagans made little dolls made of straw.  These are symbolic of death and winter.  These little figurines also represented the challenges faced over the harsh months of intense cold.
After the straw figures were made, a tremendous bonfire was lit.  The bigger the fire the better!  Once the fire got stoked to a ferocious peak, the Pagans tossed their little straw effigies into the fire. It's important to note, fire is symbolic of transformation, energy and inspiration. Tossing the dolls into the fire, it was believed, transformed energy from dark to light.
Essentially, this act abolished all the experiences, energies and spirits that plagued the people through the winter.  It was a symbolic act of saying goodbye to death and welcoming the return of life.  This ritual was a physical demonstration of annihilating unwanted evil and tribulation.  It was also a ritual of welcoming life, hope and the promise of warmer, better days to come.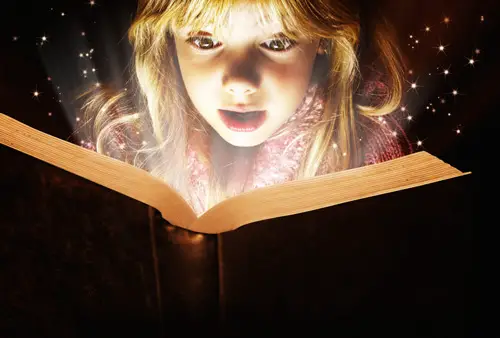 Today's Holiday Meaning – April 2nd "International Children's Book Day"
Today's holiday meaning advocates children reading books. It is also the birthday of Hans Christian Andersen.  He is most remembered by his enchanting fairy tales beloved by children all over the world.
This holiday was founded by The International Board on Books for Young People. Various countries celebrate  this day in different ways. In Greece, a common tradition is for children to draw pictures of characters from their favorite books.  In Denmark, there is a festival Hans Christian Andersen's hometown.  There, his books are celebrated, and read aloud to children.  In parts of America, awards are given to children who have read the most books.  Awards are also given to notable authors of children's books on this day.
---
In closing, I hope you enjoyed this article on today's holiday meaning (April 2nd).  These two holiday's are not the only ones occurring on this day – so do some research and see if you can find a perfect symbolic holiday that suits you!
The take-away point to this post, I think, is this:  This is a day to celebrate potential.  It is a day to embrace imagination.  This day resonates with the promise of hope and new adventure.  Why?  Because between the Pagan Carrying Away of Death, and the recognition of igniting children's imagination with books – we have a strong combo for awesome, limitless possibilities!
As always, thank you for reading.  If you liked this post, feel free to check out these related posts: