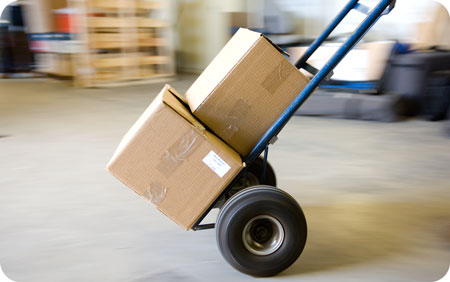 Symbolic Meaning of Moving…
Various sources agree the average U.S. citizen moves about 10-11 times in their lifetime.  I've got that figure beat in spades, and I'm sure many of you reading this do too.
Almost everybody moves from one home to another.  Lots of different reasons for this.  Some move for love.  Some people move for money or career.  Others of us move for less understandable reasons. 
I want to speak to that population of movers who pull up stakes…just because it seems like the right thing to do.  My practical peeps might be scratching their heads at this point.  I can hear their arguments…"Why!?!  The headache of moving!  The expense!  The planning!  Need I say more?" 
Agreed.  Moving can be an arduous undertaking, especially if you don't travel light.  I've moved across the nation twice in a little over two years.  I'm not exactly a light traveler, but I think I'm more slim than most.
But this post isn't about the logistics of moving.  It's about the symbolic meaning of moving.  Those of us who move without a conventional, understandable reason (like a job) might be interested in the deeper meaning of moving. 
At its core, I believe the symbolic meaning of moving deals with change.  I can hear the mental comments now: "Well, yeah!  Duh, Avia!  There's precious little in life that means change more than moving an entire household!"  Bear with me…let me elaborate…
If moving = change, then what does change equal?  What does change mean?  Why do we want change?  How do we deal with change?  What does moving do to us that changes us on the inside?
See, moving isn't just about changing our external environment.  The act of moving changes us on the inside too.  And that's what living a symbolic life does too.  When we see things from a spiritual, symbolic perspective – we're changed.  Sometimes profoundly.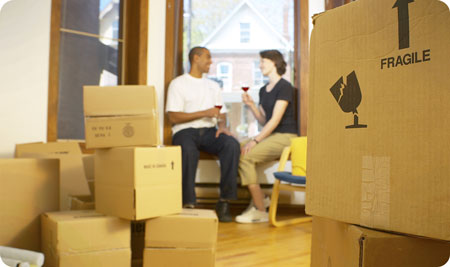 Consider…when you move, everything pretty much changes.  The environment you've once lived in is boxed up, carted off, and plopped in a whole new area.  Then there's the change of unpacking (for some of us, this is like Christmas, lol).  Then there's rearranging, maneuvering, logistics.  This doesn't even mention the new Nature to be experienced in your new locale.  Or the new people, restaurants, markets!
Some of us move for the hell of it.  Others of us move because our lifestyle demands it of us.  Whichever party you're a member of, I encourage you to look deeper into the symbolic meaning of moving.  Sure, the process has the potential to overwhelm.  It can be frustrating, taxing, painful even.  But what's rustling beneath all that stuff?
Beyond the surface inconveniences…Beyond the circumstances of the purpose of moving…Beyond everything else – move means change.  So, I'll ask again – what does change equal?  What does change mean to you? 
If you find yourself in the midst of a move, consider the symbolic language of the Universe.  What kind of changes do you need to be whole, complete, fulfilled?  How can you embrace change with more patience, love, or with childlike wonder?  What does change teach?
Happy moving,
Happy changing,
Avia
Post Script: You guessed it. I'm in the process of moving.  Forgive me for taking so long with correspondence.  I'm trying to catch up on emails and social networking.  I'll get back with you as soon as I find the box where my coffee maker is hiding! 😉