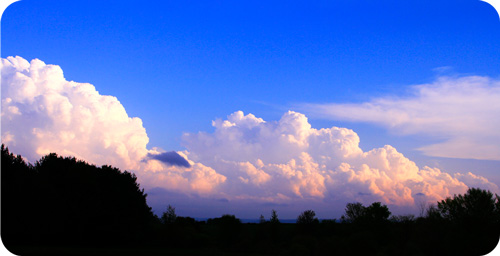 When I was a kid, I had the luxury and pleasure of running into a unique woman named Ruth.  She was regal, eccentric, highly intelligent and an over-all colorful being.  I'm grateful fate brought us together.  She gave my young, impressionable mind lots to ponder.  Many of the insights you see on whats-your-sign.com were inspired by Ruth.
Ruth passed away about a decade ago.  Luckily, her tutelage and installations of wonder stuck in the awkward kid (me) she chose to befriend.  Thank you, Ruth for your kindness and for taking me under your wing.
This blog post is a bit of a homage to Ruth.  Today is her birthday.
This post is also about sky-scrying.  Ruth taught it to me.  Sky-scrying is a fancy word for looking up into the heavens and letting our imagination's seek something wondrous.  Ruth and I would spend hours looking into the skies.  We'd point and say: "Oh lookie!!!!  A donkey! An elephant! A salamander!"
All clouds look like dragons or phoenix's to me….but Ruth saw all manner of elegance and life.
Ruth…I love you.  Every time I look into the skies and see clouds, I think of you.  Thank you for all you taught me…especially sky-scrying.
Look into the skies.   Do your own sky-scrying.  Maybe say a good word for my fond friend while you're up there in the ethers. 🙂
May all your cloud formations be beautiful and inspiring,
Avia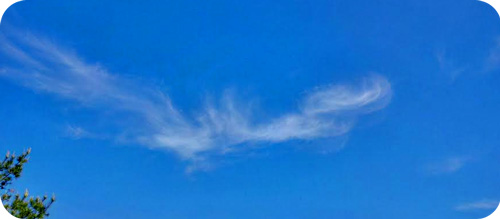 Other Articles of Interest:
Cloud Dispersions and Symbolic Cloud Meaning
Cloud Tattoo Ideas and Meaning