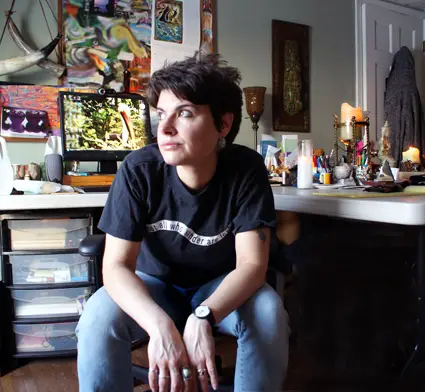 You wouldn't believe the amount of correspondence I get (criminy, I can't even believe it sometimes).   
Some correspondence forces me to question why I persist in writing/speaking about symbolism. 
Not for approval.  If anything, some of my views and methods have cast me in unfavorable light.  Not everybody digs where I come from, and that's cool.
Not for wealth.  Get real.  Income-focused mentality involves tactics of compromise (something I totally suck at).
Not for grandeur or status.  What a joke.  None of us rank higher or lower in the process of living.   This kind of subjectivity reinforces the absurdity of status.
So what is it?  What is it about symbolism that keeps me writing and returning time and time again?
Symbolism expands reality to accept initiations of enchantment within the theatres of our lives.
I'm talking silver linings here.  Promise. 
At the very least, looking out with a goal to seek symbolic relevance reconnects hope in some otherwise dismal settings.  Wielded rightly, symbolism is a tool for prying loose human potential.  The very same human potential that is commonly barricaded and immobilized due to mistruths, judgements and attempts at collective socialization.    
Even when the landscape seems utterly bleak, there are supple symbolic subtleties that can be plucked from a barren land. 
Like…
An arc of sunlight – warm gold – Apollonian energy in a beam.
A slice of moonlight – soft and liquid – making the unknowable an artform.
Finch footprints – leaving sacred hashmarks – an avian code.
Reading bark braille – tracing arboreal lineage in a tactile way.
Numerological scaffolding – rhythmic, chronological, ancient ordering evident in everything.
Ancestral traditions that peel off biased varnishes painted on by modern slickery and convoluted consciousness.
Symbolism shifts perspective.  It's an axpick chipping away the hardened topcrust of perception. 
Symbolism cracks the casing of ordinary and opens vision to extraordinary vistas.
It offers potential and magic.   It begs us to move beyond.
And that's why I keep writing about it.