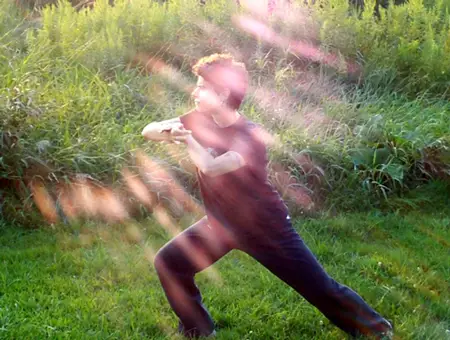 I'm in my 5th year of Shyun style Tai Chi & Chi Kung.
Before the beginning of each set there is a moment of 'wu.'
It's an endless, unfathomable moment of depth and expanse.
A miniscule span in time when the soul is both nestled into nothing and swimming into everything.
Really inexplicable. In fact, words sort of cheapen the experience as there is nothing comparable to the 'wu' sensation.
Over time, I've come to refer to these purposeful moments as 'pitching wu' because I'm forever seeking to woo and lure moments of active/passive sensation into my experience.
In these suspended states, every moment becomes symbolic.
What do you do to nurture the nucleus of each moment into blossoming awareness?