I put this image on my Instagram account a few minutes ago., and I wrote this to go along with it…
Generally, I think anything we create has potential for epic beauty. But sometimes we can't see the loveliness in our creations due to our own critical views. This is especially true when we create change in our lives.
I mention all this because it's important to see the beauty in the midst of the mess. It's important to know the masterpieces of our lives can morph, change and be improved. There is always the option to scrape everything off and create anew.
The concept of painting the life we want and perceive for ourselves is truly possible. Sometimes when we paint our ideal life image it can be a complete disaster.  Trust me folks…I know…yikes!  But on the other hand, we can create some extraordinary scenes that explode into massive benefits to us, our community, and beyond!  Trust me again folks…I know! lol!
I guess I'm trying to say this: Our lives are masterpieces.  We can choose to paint gorgeous outcomes as long as we hold true to the colors we hold dear in our hearts.  We can also choose to create magnificent horrors in our lives.
What's your choice?
Not happy with the masterpiece that is your life?  Scrape off all the crap and start painting with style, love, grace, consciousness, awareness.
I'm talking about painting with our hearts and minds in order to produce a life that is a legacy…a life well lived…a life within which we can be happy.
At the end of the day, and at the end of this post….I adore the idea that the choice is ours.  We can use whatever colors we want.  We can use broad strokes to create big things in our lives.  Or, we can use tiny motions to make small modifications.  And we have the power to start over if we are not pleased with our life-masterpieces.  How cool is that!?!?
We truly are some of the best works of art the face of this planet has ever seen.  It's all up to us how we present ourselves. 
Big love.
Brightly,
Avia
Other articles of interest: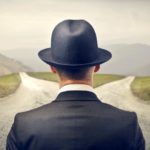 Symbolic Meaning of Choice
Have you ever considered your choices are symbolic? I think they are, and that's why I wrote this article on the symbolic meaning of choice. What if we can dig deeper into the meaning of our choices and get hard-core guidance from our findings? Check out the symbolic of choice here, I think you'll be intrigued.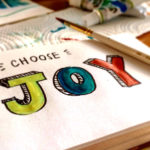 Law of Attraction, Symbolic Meanings and Choosing Joy
of attraction and symbolic meaning go hand-in-hand. It's our job to figure out how our thoughts connect to symbolic experiences. When we make a conscious choice to see symbolic meanings in our lives and aim those meanings towards a better path – miracles happen. Get more about law of attraction and symbolic meanings here.