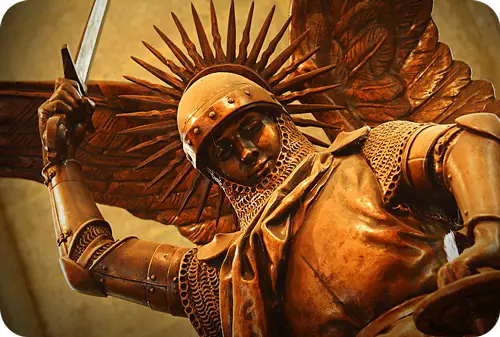 Have you ever exerted extraordinary, almost inhuman displays of behavior?  Perhaps in times of extreme distress, high violence, and/or  moments of threat…have you ever shifted into a person you couldn't recognize as yourself?  In these dire moments, I believe we all pull out pieces of energy that lay dormant within us.  As humans, we are multi-faceted.  There's really no telling what we can conjure in a moment of intense duress.
I remember times when I have exerted strength way beyond my tiny frame in order to pull a buddy out of a bad situation.  I remember times when I have spoken so vehemently about human rights in support of the underdogs of this world.  I remember moments when I have fiercely defended my loved ones, full-on, with teeth bared, and claws at the ready.
Acquaintances have retold stories about my behavior.  I listened in disbelief. I have no knowledge of what I spoke or how I behaved the day after these events.   I can't believe someone like me could conduct such severity of word or action.  It's a bit of a head-trip.  Almost an out-of-body experience.   I never hurt anybody, but according to accounts, I was a frightening force to be reckoned with in the heat of the moment.  Witnesses said I didn't even look like myself, it was as if I was someone else defending, snarling, protecting.
When recounting these experiences, I am flummoxed about the source.  Looking back, it feels as though it was not me who acted or spoke in these situations.  Rather, it was as if I was being channeled by something greater, grander, more powerful than myself. 
Please don't misconstrue what I'm saying here. I'm not some crazy nut-job. Never have been. However, there are times that beg us to pull out of our normal structure to defend, to make right, to establish authority.  I'm talking about extraordinary, unusual, even diabolical circumstances here.
Now, normally, I believe there is no need to be vicious to get our point across.  Grace and eloquence are far better contenders in the race for getting our notions known to others.
But there may be extreme moments in each of our lives that punch at our need for justice.  Moments in which we are yanked out of our personalities,  out of our bodies, and it seems we become the "other".  In these moments, we become primal archetypes.  In my case, it seems other-wordly entities have taken over to present a much bolder, fiercer persona in an effort to protect and preserve that which is sacred to me.
When those moments come upon us, I urge you to consider…where does that concentrated power come from?  What about the words you utter in the heat of defense for a loved one?  Where do they come from?  How about you mother's out there who have exerted inhuman feats and efforts to protect your cubs?  Where does that come from??
Sometimes we cannot delineate.  Sometimes the need for ferocious protection and defense is so strong, we cannot discern the consequence of our actions.  Through experience, I urge you to try the peaceful path before getting to the point of no return.  Before you start "seeing red" – give peace a chance. 
Having said that…there are trigger-finger moments that exact extreme reactions from us humans.  I pray these moments never arrive at your doorstep.  But when they do, conjure the force of dynamic , capable, ancient energies that are more-than-willing to hurl their energy into you to squelch out the fires in your life.
For me, I've found several animals and ancient deities have bombarded my faculties in times of crises.  This invasion (in retrospect) is welcomed an necessary.
In short, I believe archetypal energy is ancient and ever-ready to inject us with the energy we need to act appropriately when necessary.
Thankfully, this energy is available to us in times of stress as well as in times of peace.  Ancient energy of our ancestors can enter our hearts in times of tranquility with as much profoundness as when we are in high anxiety.
Let's not rely on our powerful, knowing ancestors solely in times of duress.  Let's open ourselves to their wisdom in times of silence, solace, stability, and tranquility too.
Just thoughts.